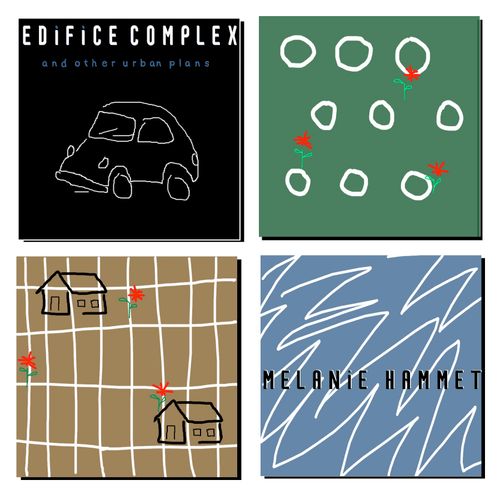 Edifice Complex (and other urban plans) is a seven-song collection of music that distills land-use concepts into human-size basics. Melanie Hammet's experience with musical theatre is evident in the inventive approach to her subject. "CarTune," for example, is orchestrated with a band of live automobile sounds; the vocals and instruments on every track are layered, surprising, and imaginative.  
Melanie Hammet first composed music about land-use when Tony-winning director Kenny Leon commissioned Hammet and playwright Marjorie Bradley Kellogg to create a musical about an unusual subject: an inner-city community garden. The result was "Livin' In The Garden," produced in 1997 at Atlanta's Alliance Theatre.
Eight years later, Hammet returned to the subject---this time as an elected official. During her first term as city councilperson in Pine Lake, Georgia, Melanie was instrumental in securing a grant to hire a city planner. Hammet also worked to establish a year-long monthly series on land-use and helped write legislation that helped clarify and support best practices.
Melanie's immersion in the intricacies of place-making was inspiring to her, and in 2009, she decided to create the "soundtrack" of planning and zoning. Hammet applied for and was accepted to The Seaside Institute's "Escape To Create" artist's residency. The result was "Edifice Complex", a collection of songs that distill urban planning concepts to human-sized basics: the impact of good street design; the importance of public space; the Ponzi-scheme structure of non-renewable planning. Most of all, these seven songs explicitly state--in the language of music---the simple and enormous impact of "the ground we walk upon" on our ability to live well together.
Since the 2011 release of Edifice Complex Hammet has performed this unusual music for city planners, elected officials, architects, traffic engineers, design students, and music lovers alike.   
"What makes Melanie Hammet break into song? Love. Democracy. Planning and zoning."
 -Ralph Ellis, Atlanta Journal-Constitution
 "Get ready to hear more from Hammet, who may be just what Smart Growth needs to take its message to a broader audience."
-Ben Brown, Principal, Director, Placemakers
 "For city officials who deal with the 'what' on a regular basis, Melanie's songs are great reminders that, at the heart of the issues, are people and neighborhoods. Her soulful performance was definitely a highlight of our annual convention!"
-Al Outland, Director of Communications-Georgia Municipal Association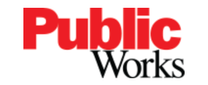 Songs about urban development and land use are hard to come by, but Melanie Hammet has an entire album of them. Hammet, mayor pro tem of the City of Pine Lake, Ga. (population: 730), released the seven-track album Edifice Complex in April 2010. Since then, she has been balancing the dual responsibilities of performer and public servant. (click here for full article))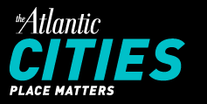 Melanie Hammet jokes from the microphone about the many other potentially sexy subjects she could sing about. Maybe she'll devote her next album to insomnia. Or vegetables. Or asphalt! Everyone in the audience laughs in that way that nerds do when they're forced to admit most of the world finds their passion really boring (and we count ourselves among said nerds). 
(click here for full article)