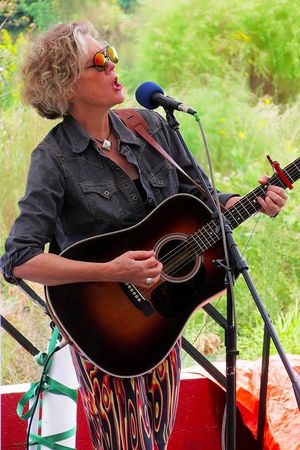 On November 5, 2019 Melanie Hammet was elected to her second term as the Mayor of Pine Lake.
In December 2018, Hammet released "Stop.Watch.," her 10th solo recording (7 available on iTunes) and "Bulletproof" a music video single from the album. Hammet was also noted by Leader Stacey Abrams during her acceptance speech as the Democratic Gubernatorial candidate for her notable leadership. 
Hammet's compositions and performances often take on difficult subjects. Melanie's partnership with Georgia Innocence Project resulted in the collaboration between Clarence Harrison and songwriting partner Ben Holst. Clarence's wrongful conviction, 18-year imprisonment, and 2004 exoneration by GIP served as the blueprint for the music and performance "Life 20|20." Hammet was also executive producer for LIFE SENTENCE, which created unique outreach, resources, grant awards, and dollar donations for Georgia Innocence Project. The song"(DNA) Do Not Assume" was selected as a musical theme for the Robert Redford-produced CNN series "Death Row Stories."
Combining civic duties with musical imagination, Melanie composed the song collection "Edifice Complex" during her artist residency in Seaside Florida. This music set explores urban planning and land use in a series of accessible folk-pop songs.
 Hammet's musicality, leadership, and activism have intertwined over the years, creating a rich cache of recordings, performance, and policy.
(Photo by Roger Easley)

In April of 2015 Melanie received a national Presidential Volunteer Service Award from Points Of Light for her work on LIFE SENTENCE. Much gratitude to everyone who has worked on this project with her: Ben Holst, Aimee Maxwell, Patricia Henritze, Melanie Tumlin, Melissa Arends, Sarita Alami, Gayanne Geurin, and Julie Skrzypek!